Introducing St. George's first and only Halotherapy Center.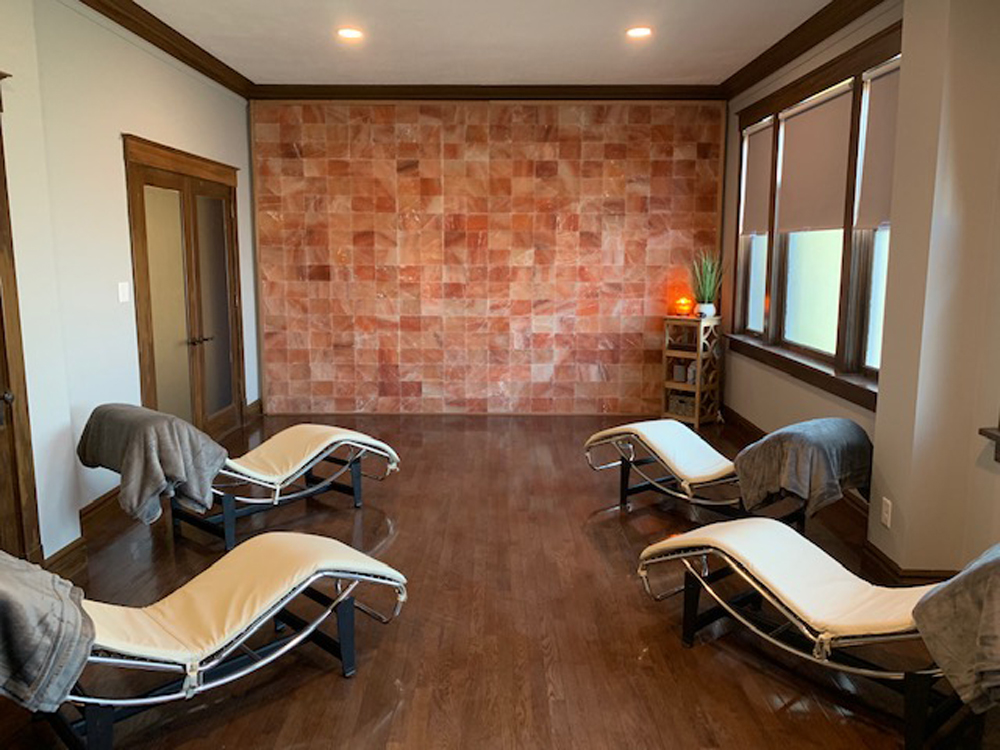 This state of the art wellness center is located at the corner Tabernacle and 300 East in downtown St. George. We offer natural relief for clients suffering from respiratory issues, allergies, asthma, skin conditions and more. Our dry salt therapy services can also help enhance the performance of athletes and increase their lung function and oxygen saturation.
Adults and children alike will have the option to choose from group therapy sessions or use one of our private salt rooms. Salt therapy sessions will be offered in a relaxing environment and will last anywhere between 20 to 45 minutes a session. Salt Yoga classes will also be offered on site in the morning and evening hours.
Such an awesome place and location! Super easy to find and the people there were so friendly. I had a wonderful experience with Rick and Angie and they were so knowledgeable with regards to their treatments. The kids room was so unique and creative and i can't wait to bring my kids the next time i go!

J Dean


I cannot say enough good about this center. I have struggled with severe asthma, especially this past year. I have gone through so many different types of inhalers to try and find something that would work. I was using a recuse inhaler multiple times daily. I was almost constantly feeling claustrophobic and anxious with my breathing. Out of desperation to find something to help, we came across the Breathe Center. This has been a total game changer for me! I haven't used my rescue inhaler in weeks! For the first time all year, my breathing is starting to feel healthy and good again. Plus, the atmosphere Angie and Rick have created is so relaxing! They are both incredibly kind people. The salt therapy has been such a great experience! And a huge added bonus that it is a naturally healing alternative!

Amanda Brown


I was really impressed by the salt rooms and the overall feel of the establishment. I felt comfortable and relaxed. The staff was very knowledgeable and welcoming. I can't wait to do my first session!

Marc Walters


Breathe is a natural healing miracle! I am so excited that the owners Rick and Angie have brought this to our community. I have only been a few times so far, and have noticed significant improvement with sinus and inner ear issues I have been dealing with for a couple years. I spent a lot of money on traditional doctors and ear, nose, throat specialists with NO results. I am so excited to find this amazing and relaxing treatment!

Carisa Akrish


I've been exercising faithfully for many years. I would say I am very dedicated to good health through exercising and eating right. So, when I decided to take a class at Breathe of St. George that incorporates Halotherapy into an exercise routine, I was very pleasantly surprised that combining these two health practices greatly improved my exercise experience. Breathe of St. George is a beautiful place with a very personal, home-like atmosphere where you can go to experience many breathing and exercise regimens. The Halotherapy or Salt breathing, really added to the exercise routine I was being taught. My lungs felt clear, I had more energy and my bronchial pathway was opened up. Since the salty air is filled with so many beneficial negative ions, I could breathe better with the salt therapy than when I go to a normal gym and workout. I felt better afterwards and can see why Halotherapy can help people who have respiratory issues or even just the average healthy person add more to their exercise experience. The classes at Breathe are a great asset and Breathe offers many options for class times to suit your needs. The instructors are calm and soothing as they guide you through exercise routines that are both beneficial to your mental clarity and your physical and emotional improvement. I would highly recommend giving it a try if you want to feel great and benefit from a healthy lifestyle. It's like exercising on the beach, but being in St. George.

Steve Rogers

Our Classes and Services Include
---
Enjoy the many health benefits of a heated Himalayan salt bed in the Solitude Room
What is Halotherapy?
Halotherapy is a natural dry salt therapy that is 100% natural, safe and drug-free. The therapy uses pure salt to help stimulate your body's ability to strengthen your lung function as well as help clean the respiratory tract. Simply inhale and exhale to improve your breathing all while you sit and relax.
---
Recognized by the medical field in Europe for more than 50 years as a treatment to help improve breathing and skin issues, this natural alternative is safe and cost efficient. It complements other medical treatments as an integrative approach to help produce maximum results.
For more information on halotherapy visit The World Halotherapy Assiociation website at https://worldhalotherapy.com/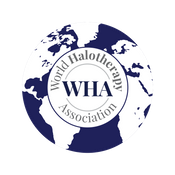 Halotherapy Can Help Those who Suffer From:
Allergies
Asthma
Sinus Problems
Hay Fever
Bronchitis
Eczema
Sinusitis
Ear Infections
COPD
Cystic Fibrosis
Emphysema
Smokers Cough
Snoring
Sleep Apnea
Psoriasis
Stress